Supreme Workshop Apex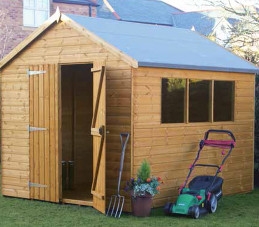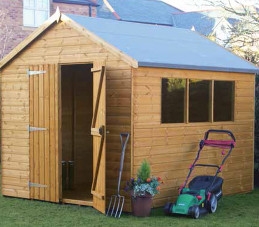 Categories
Share QR Code
Scan Me with Smartphone QR App
Delivery
Nationwide Delivery
Within 2 to 4 weeks.
We will deliver and erect your shed.
About this item
The Supreme Workshop Apex is the ideal way to create the extra space needed to indulge a hobby or undertake a new project. Installed in your back garden it will make better use of available space. With ledged and braced double doors allowing for easy access and 24" x 24" windows it makes the Supreme Workshop the ideal building.
ALSO available Supreme Workshop Pent, please call Gordon 07740612444 for a quote.
Specs
Supreme Apex Workshop - Prices from:
£583
Framing:
38mm x 50mm
Eaves:
1864mm
Ridge:
6'- 2336mm /
8' - 2475mm
Windows:
610mm x 610mm
4' Door:
1880mm x 1220mm
Zinc Hinges
Zinc 'D' Handle
Lock & Key