Tool Tidy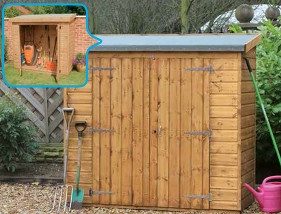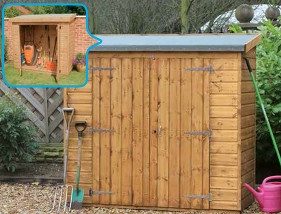 Categories
Share QR Code
Scan Me with Smartphone QR App
Delivery
Nationwide Delivery
Within 2 to 4 weeks.
We will deliver and erect your shed.
About this item
The Tool Tidy is ideal for fitting neatly at the edge of your house or garden a great value storage solution for smaller gardens. Features are a pent style roof, double doors with lock and key allowing convenient access for easy storage of your equipment.
Specs
Prices from:
£523
Framing:
38mm x 50mm
Eaves:
1610mm
Ridge:
1710mm
Double Doors:
1460mm x 1320mm
Zinc Hinges
Zinc 'D' Handle
Lock & Key