Tool Store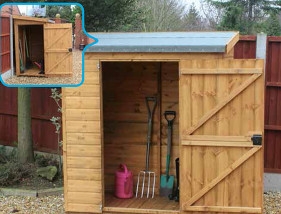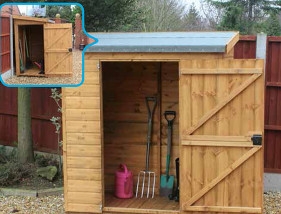 Categories
Share QR Code
Scan Me with Smartphone QR App
Delivery
Nationwide Delivery
Within 2 to 4 weeks.
We will deliver and erect your shed.
About this item
The Tool Store will find a home in the smallest of gardens, with its ultra-compact and practical design it hides ample space inside the building allowing you to keep garden tools and other essentials safe.
Specs
Prices from:
£487
Framing:
38mm x 50mm
Eaves:
1510mm
Ridge:
1890mm
Door:
1460mm x 762mm
(Available in any side or end wall)
Zinc Hinges
Zinc 'D' Handle
Lock & Key