Country Kennel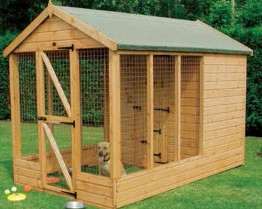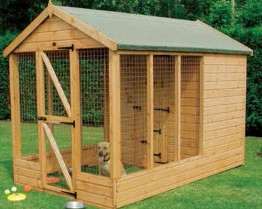 Categories
Share QR Code
Scan Me with Smartphone QR App
Delivery
Nationwide Delivery
Within 2 to 4 weeks.
We will deliver and erect your shed.
About this item
Dogs take easily to kennel and runs, not only do these structures provide a safe place to lounge, they provide shelter from the rain, snow and extreme temperatures throughout the year. Standard features include 4' x 6' kennel with floor an access door with closing bob hole fitted with tower bolts. The 6' run is fitted with 50mm x 50mm galvanised wire mesh with the front access door fitted with a tower bolt.
The run is also designed with bottom drainage for easy cleaning.
Specs
Price:
£864
Framing:
50mm x 50mm
Eaves:
1820mm
Ridge:
2295mm
Door in Run:
1757mm x 762mm
Door in Kennel:
1765mm x 604mm
Cladding 16mm x 125mm
Zinc Hinges