Kennel & Run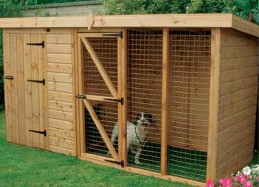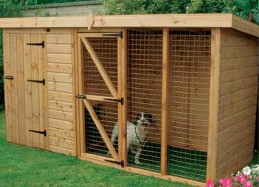 Categories
Share QR Code
Scan Me with Smartphone QR App
Delivery
Nationwide Delivery
Within 2 to 4 weeks.
We will deliver and erect your shed.
About this item
Dogs enjoy the great outdoors, but also like a safe place to retreat. This means no matter how much freedom you give your dog it will naturally seek a safe and protective place to call home. Our Kennel
and Run offers standard features including 4' x 4' kennel with floor, front door with tower bolt, dog access hole and a 6' or 8' run made from 50mm x 50mm galvanised heavy duty wire mesh on 50mm x 50mm framing, door to run also complete with tower bolt.
Specs
Prices from:
£650
Framing kennel:
38mm x 50mm
Eaves:
1423mm
Ridge:
1600mm
Doors:
1455mm x 596mm
Cladding 16mm x 125mm
Zinc Hinges