Adventure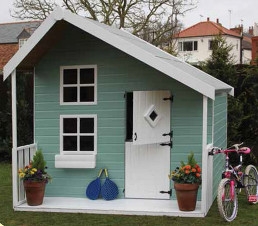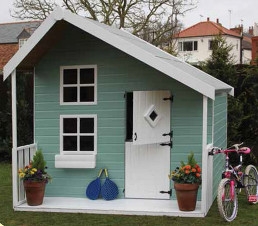 Categories
Share QR Code
Scan Me with Smartphone QR App
Delivery
Nationwide Delivery
Within 2 to 4 weeks.
We will deliver and erect your shed.
About this item
The eye-catching Adventure double storey playhouse is perfect for bringing playtime and role-play to life for your children and provides a spacious and safe area for them to play. The Adventure also has realistic features such as 2no georgian windows, window box, stable door with adjustable closing catch and an internal bunk bed with safety rail and stairs with hand rail.
Specs
Prices From:
£963
Eaves:
1435mm to 1785mm
Ridge:
2360mm
2 Acrylic Georgian Windows:
457mm x 457mm with Window Box
Stable Door:
Top 678mm x 596mm,
Bottom 730mm x 596mm
Roof overhang:
1' - 305mm
Internal Bunk with
safety rail, ladder & hand rail
Optional Veranda: 2'
Black Ornate Hinges
Black Ornate Handle &
adjustable door catch
Red Roof Felt