Jessicas Cottage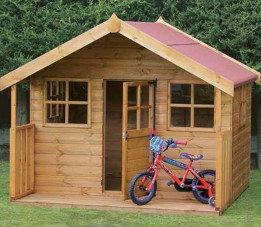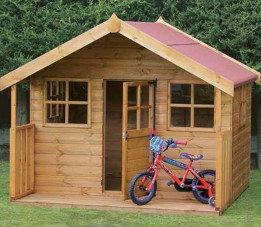 Categories
Share QR Code
Scan Me with Smartphone QR App
Delivery
Nationwide Delivery
Within 2 to 4 weeks.
We will deliver and erect your shed.
About this item
This quaint Jessica's Cottage playhouse is excellent for endless hours of playtime and is an ideal home-away from home for the children. Standard features include a georgian joinery door with
adjustable door catch and 4no georgian windows.
Specs
Prices From:
£646
Eaves:
1255mm
Ridge:
1790mm
4 Acrylic Georgian Windows:
457mm x 457mm
Georgian Half-Glazed
Door: 1
180mm x 535mm
Roof overhang: 1' - 305mm
Optional Verandah: 2'
Black Ornate Hinges
Black Ornate Handle
& adjustable door catch
Red Roof Felt