Sun Pent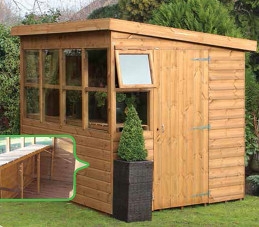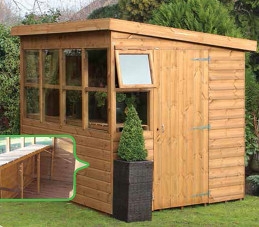 Categories
Share QR Code
Scan Me with Smartphone QR App
Delivery
Nationwide Delivery
Within 2 to 4 weeks.
We will deliver and erect your shed.
About this item
The Sun Pent is specially designed to help gardeners protect their plants and produce during those crucial early stages. It comes complete with a full height ledged and braced door, 1no opening window in each end and slatted staging under the window.
Specs
Prices From:
£699
Framing:
38mm x 50mm
Eaves:
1860mm
Ridge:
2057mm
Windows:
6' - 1645mm x 905mm /
8' - 2220mm x 905mm /
10' - 2805mm x 905mm
Joinery Opening Window
in each end
Door:
1765mm x 762mm
Full Length Slatted
Staging
Zinc Hinges
Zinc 'D' Handle
Lock & Key