Corner Shed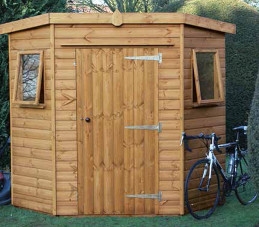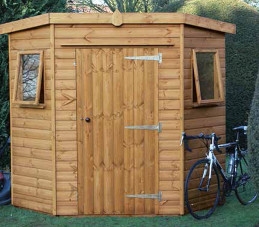 Categories
Share QR Code
Scan Me with Smartphone QR App
Delivery
Nationwide Delivery
Within 2 to 4 weeks.
We will deliver and erect your shed.
About this item
The clever design of this shed allows it to fit neatly into the corner of your garden. It has ample inner capacity for storing your gardening items. A 3ft wide ledged and braced door with rim lock and door knob are fitted to ensure easy access. Joinery opening windows are included as standard.
Specs
Prices From:
£845
Framing:
38mm x 50mm
Eaves:
1937mm
Ridge:
2153mm
Windows:
6' - 610mm x 457mm /
7' - 610mm x 457mm /
8' - 610mm x 980m
Door:
1880mm x 914mm
(Ledged & Braced)
Zinc Hinges
Rim Lock & Door Knob